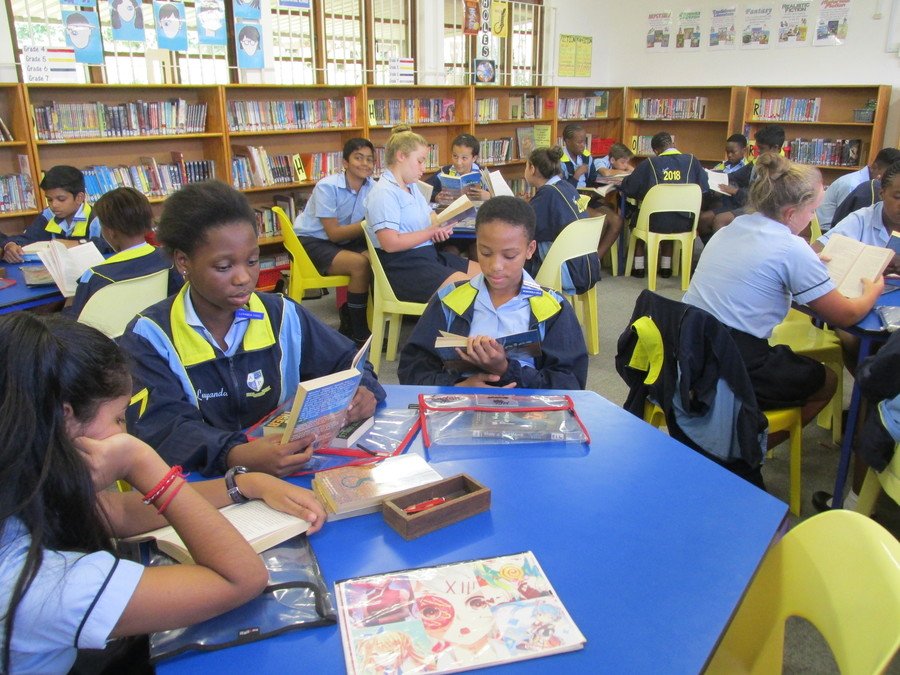 Library
The library is run by Mrs Bartlett, who is assisted by library monitors and mothers, who come in to help with the covering of new books and repairs to often-read favourites.

The library includes a vast book stock, both Fiction and Non-fiction titles, audio-visual material for extended learning, and current publications for enjoyment and research.

Pupils take out books for information and recreational reading during their weekly Library period and are also equipped with valuable information relating to the Media centre environment.