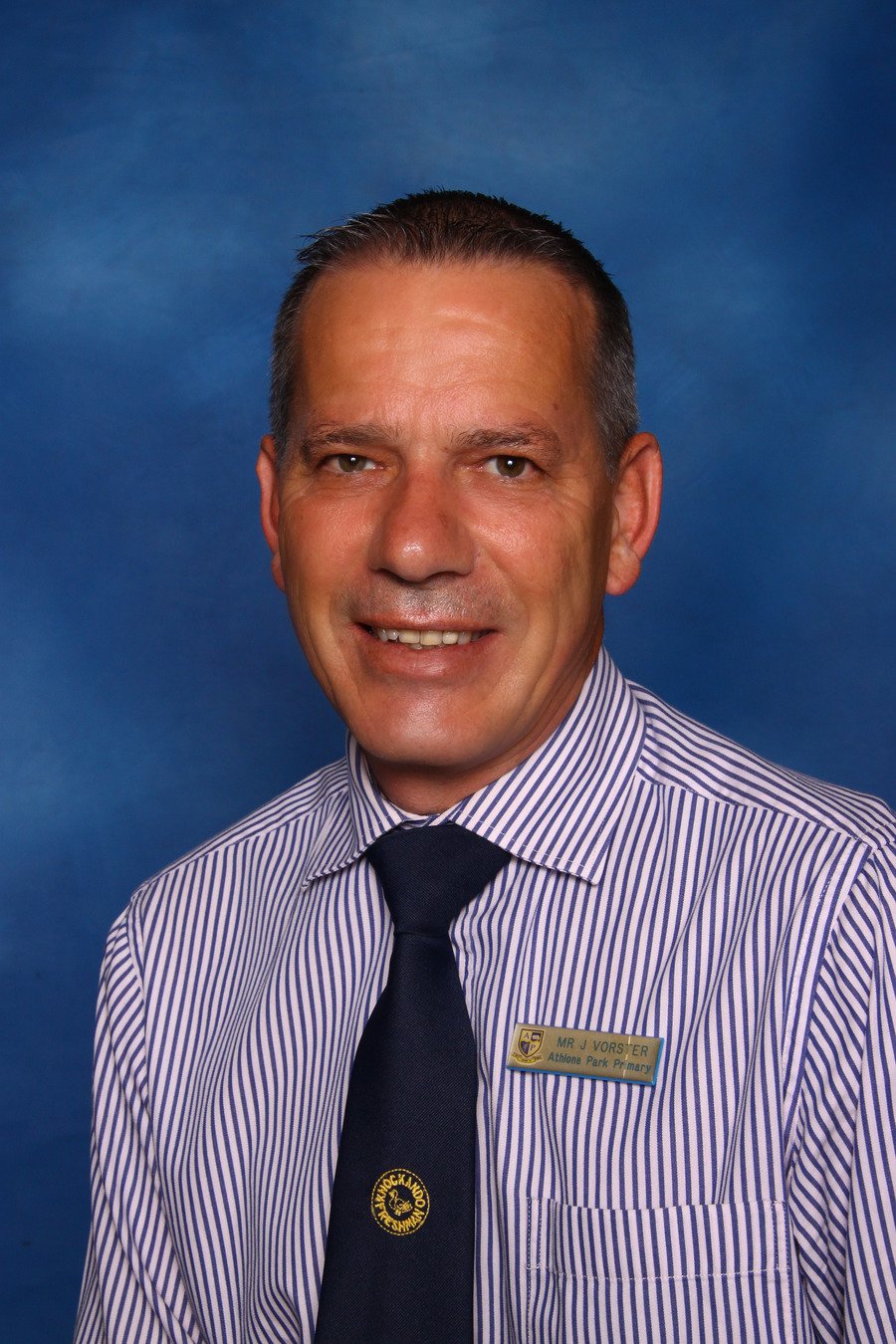 From The Principal's Desk
Greetings and welcome to Athlone Park Primary School. I am thrilled that you have decided to view our school's website in order to learn more about our wonderful children, staff and the programmes that we have to offer. Athlone Park Primary School has a reputation of academic excellence and we will continue striving to be the best, by greeting each new day with great enthusiasm and anticipation of new opportunities that will enhance our teaching and co-curricular programme.
Our school community is dedicated to providing our learners with a balanced, relevant educational experience. While the core CAPS curriculum is provided for all of our children, we believe that it is critical to provide leadership opportunities, character development and innovative lessons that incorporate various technologies in order to meet the needs of the 21st century learner.
We encourage you to visit our beautiful school and see for yourself that we are a "family" school committed to producing happy, well-rounded children. You will find that this is a vibrant and engaging community of caring and committed staff members and children, in a safe and nurturing learning environment.
We value and celebrate diversity, as well as the unique talents and abilities of each and every child. A strong relationship between the school, the child and the home will maximise the educational experience for each learner. We, therefore, believe that parental involvement is an essential component of the teaching and learning process; and we encourage you to visit our website often, meet your child's teacher and become involved in all that Athlone Park Primary School has to offer. Your participation in our school is needed and greatly appreciated.
Please contact our Admissions Secretary if you would like any further information about our school - Mrs Thompson: 031 904 1333.
I look forward to meeting you and your child, so feel free to stop by to say hello the next time you are in the area.
"THE FUTURE IS OURS" at Athlone Park Primary School.
Sincerely
Mr JL Vorster
PRINCIPAL